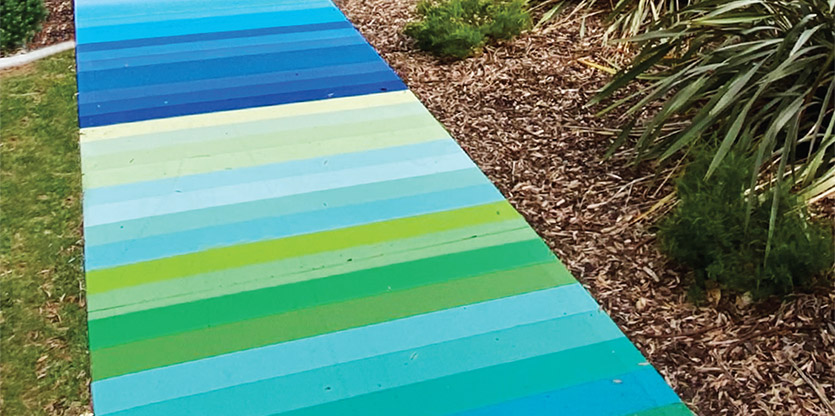 The Colours of Mandurah is a colourful walkway linking Mandjar Square to our world class Mandurah Ocean Marina in just 250 steps. These colours reflect the vibrancy of Mandurah and its connection to the land and water, inspired by our people, places and stories.
---
Inspired by the Color Factory's Manhattan Color Walk, the Colours of Mandurah footpath between Ormsby Terrace and Keith Holmes Reserve features 125 colours raising awareness for locals and visitors of the close proximity of the world-class Mandurah Ocean Marina to Mandjar Square and the City Centre precinct.
The Colours of Mandurah project is just one tactical urbanism initiative that the City of Mandurah is planning to trial. We are also testing new ideas including extended spaces for alfresco dining, revamping our existing policies for street performers, and creating several smaller activations in the City Centre over the summer season.
The project was done in partnership with RAC through its Reconnect WA initiative, which was created to help revitalise streets and public spaces to better connect people and places. RAC is proud to partner with the City of Mandurah to bring this exciting project to life and help strengthen the community's connection with important local destinations.
The Colours of Mandurah guide, explains the significance of each colour in the walkway.

Walkway artist: Will Clark, Blank Walls
#coloursofmandurah #supportlocalmandurah