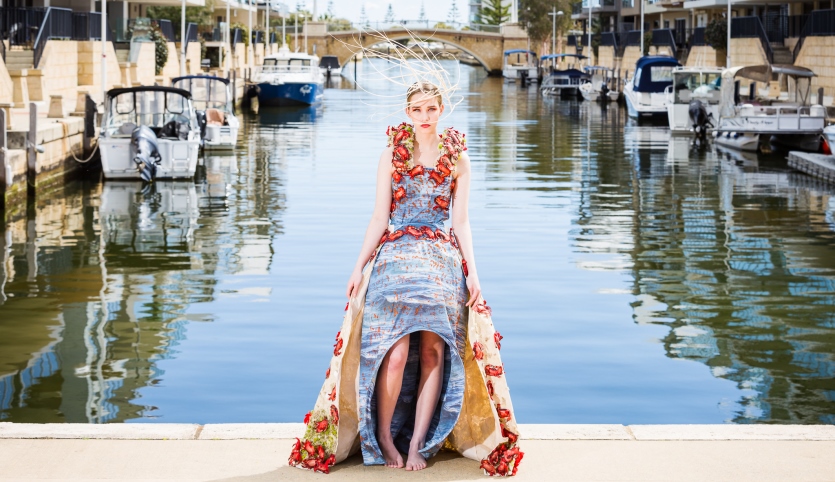 Wearable Art Mandurah's 2021 Showcase presents revolutionary works of art on the body from local, interstate and international designers.
About the Event
This year experience a theatrical catwalk performance, accompanied by a specially commissioned film showing the garments in all their wonder.
Witness the garments simultaneously live, and in film, as they parade across the oval at David Grays Arena in a never-before-seen wearable art event.
Awards Night - Saturday 6 November, 7:30pm
Experience the Showcase come to life including the announcement of the competition winners.
Relaxed Performance - Sunday 7 November, 1:30pm
Bring the family to this adapted, family-friendly performance designed to suit people wanting to experience a more relaxed experience, with technical elements softened and the ability to move around the space.
Closing Performance - Sunday 7 November, 7:30pm
Finish off your Mandurah Arts Festival experience by attending the closing performance of the 2021 Showcase
Book your tickets now to witness these incredible garments come to life.
---
Wearable Art Mandurah Showcase is proud to be part of the Mandurah Arts Festival 2021 program of events.
Immerse yourself in all things arts and culture - 29 October to 7 November 2021.