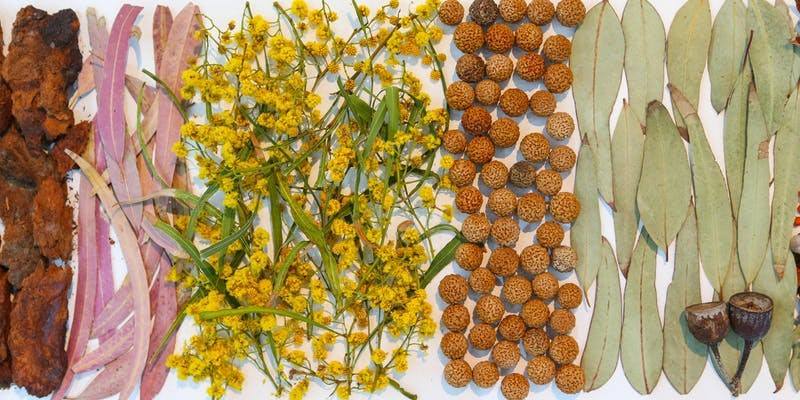 About the Event
In this two day workshop, participants will explore a wide range of techniques to extract and use the colours in plant and earth samples from the Mandurah area as art materials.
Techniques will include water and alcohol extraction of plant pigments, botanical inkmaking, conversion of dyes to lake pigments and levigation of earth to create paint pigments. We will play with a wide range of inks and paints made from simple materials and explore the chemistry of pigment colour through manipulation of pH and addition of mordant salts.
Most equipment is provided but students will be requested to bring a few basic supplies (icecream containers, jars etc) to take home their samples. The supplies list will be emailed upon ticket purchase.
This workshop is part of a series of engagement opportunities for the We Must Get Together Some Time project.